Well this is supposed to be my first blog post. I would like to say, I'm not a very good blogger, for I have tried and failed multiple times and the blogs I try have always ended up in disappointing disasters. I don't think I want to mention those blog names so yeah, I don't want this one to end up like the other ones. My blog is looking a bit horrible right now, because I haven't been using blogspot for a very long time and I kind of forgot all its functions.
So I'm sitting here, watching the first Princess Diaries by myself in bed on a Saturday night. It's always been one of my favourite movies. I really don't understand the point of making a movie adaptation from a book and then changing the whole plot. I've read the whole series (Yes, don't judge) and I've watched both the movies. Some might argue that the books were great, but I don't think I can agree. I liked the first one, but the sequel was a bit of a nightmare. I've always wanted to live in a city like San Francisco. They have trams just like Melbourne, but it seems much more - what's the word – nice. Remember the keyboards with M&Ms'? The makeover? The sorbet? The 'Princess lessons'? The ongoing joke on the finger broken off the statue? I think my eyesight has been permanently destroyed since I have been sitting here for an hour or so in the dark staring at my laptop. I've admired the movie for a long time, and I don't think I can ever hate it despite its flaws.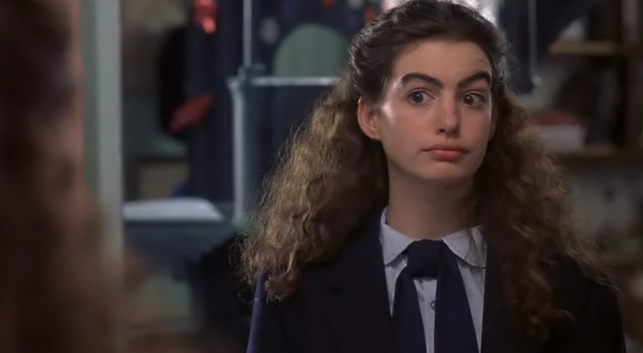 Well yes, this is it my first post for this blog, and I don't have anything else to say. I hope I everyone enjoys reading my blog!